JUST A FEW OF OUR
PAST EVENTS

"Party For the Planet" at Chattanooga Zoo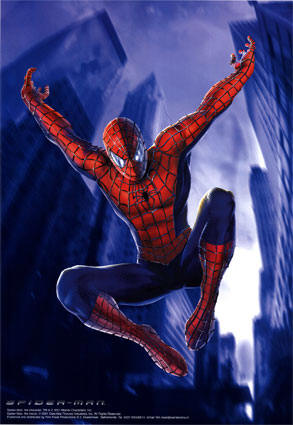 We Celebrated Earth Day with
Spider-Man and Polar Bear Man!
April 22, 2007 -- Earth Day, 11am-4pm

Kids learned about our environment with fun activities including a special surprise visit with the real Spiderman from Marvel Comics and our very own Roger Davis aka "Polar Bear Man!"

Particpating organizations included: Sonic, Capital Toyota, Chattanooga Interfaith Power & Light Global Warming Task Force, TN Aquarium, Crabtree Farms, and Big Frog Mountain.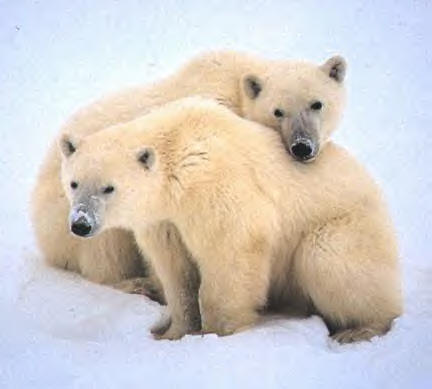 And we helped bring awareness to SAVE Drowning Polar Bears (on edge of extinction due to melting ice habitat) at our Global Warming
DUNKING BOOTH!
EARTH DAY DUNKING PICTURES SOON!

Chattanooga IPL Booth for the 2006 Asthma Walk!
Pictured (L-R): Bill Reynolds, Tami Freedman, Roger Davis, Charlotte Davis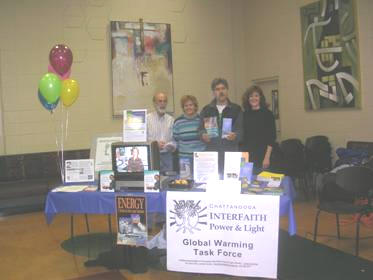 Every mainstream religion has a mandate to care for creation.
We were given natural resources to sustain us, but we were also
given the responsibility to act as good stewards
and preserve life for future generations."

-- Rev. Sally Bingham
(founder of IPL and The Regeneration Project)